May your year be one of unlocking your talent, heart, wishes and love. Marie Seltenrych
Author
Hi, My name is Marie Seltenrych and I own this website.
I have been telling stories for a long time and writing them down over the past 20 years or so. I just love a good yarn and the excitement of seeing someone's eyes widen as the story progresses. During covid last year 2019-2020 I completed a full story about a knight in broken armour, Garty Musdo. He is seriously funny but charming.
My husband was the first to review this book and he could not stop praising the character. It is the first time I have written thoughts and desires from a male perspective and it was really a great exercise and fun to do. Men seem so much less complex than women. As a complex woman, I believe this to be true.
I love all the books I have written. I fall in love with my characters and allow them to rule my life while I am writing their stories. It is a very exciting method of writing and sometimes challenging when I reach a writer's block. It should be called, a "character" block. Because it is the character who will not yield to the master!!
Wishing everyone the best Christmas despite the Covid warnings and the terrible news items we are all seeing daily. My heart goes out to all those who have suffered loss this year including my own family, who lost our beloved Sam in Scotland. (R.I.P) Those of us who have survived must be thankful for just that at least.
Please obey the medical directions for the Covid challenges we are receiving daily. Those medics and leaders are doing their utmost for us all to reach another milestone, 2022. God bless you and keep you and may His Face shine upon you continually. Love Marie
https://sendfox.com/marieseltenrych
pinterest-0a44f-1.html

Annals of the World
by
James Ussher
My rating:
5 of 5 stars
I love this record of the world. This edition is rather large, but I have read through a lot of its pages. I mainly use it as a reference for Biblical facts and world facts. It could be called my "Fact checker". Because of its antiquity, it rates itself and is blatantly honest.
Lately I have been using the Appendix F. MAPS for Iona and Western Asia Minor, which are of interest to my study. I have also studied the Conquests of Thrace and the Euxine, and Conquests of Alexander.
Every Bible student and those who want to set records straight would benefit from owning one of these volumes. I look forward to seeing more editions that are easier to manage. This one is not a hardcover volume, but paperback and a little frail. I definitely would prefer the hardcover edition as it gets a lot of work, going in and out of my bookshelves.
Revised and Updated by Larry and Marion Pierce, November, 2006. They are amazing people. May God bless them. And, being of Irish birth, I am surprised and delighted to know Ussher was born in Dublin, 11 miles from where I was given birth (Leixlip).
View all my reviews
Wednesday, October 14 2020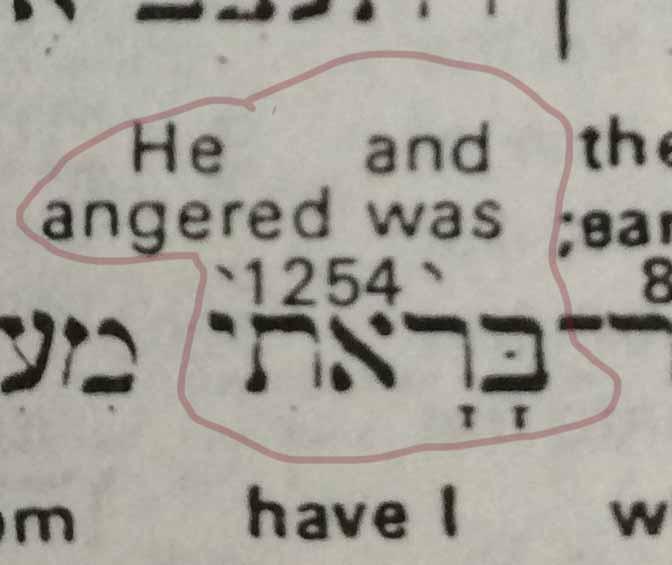 God is Angry. God is provoked.
The Covid 19 pandemic is raging. A sign of God's anger.
If we take a causal and effect approach to issues such as the pandemic, we can see our future more clearly.
Nothing helps the present as much as lessons from the past.
Back in the beginning of creation, when human beings were still exploring their own existence, being themselves, they found evil within themselves.
God made a landmark decision for his first couple, Adam and Eve, when he said, "You shall surely die." Before that we can conclude they were all set to live in the Garden for ever.
Searching the origins of our ancestors, we see that people lived for a very long time before they died, almost 1,000 years.
After about 1445 years, God made another landmark decision on our behalf. He declared that man's age would be reduced to 120 years. Good men had been corrupted and there was none to carry on except Noah. God became so angered in his spirit that he made a decision to destroy mankind, along with creeping things and fowls. God was provoked by the compounding evil in people's thoughts all day long. (Gen 6:12)
For us today it sounds like a lot of years, but back then it must have been a shock. No longer would people be able to see forward to the 6th generation or more. In fact they would die with all their genes gone forever. Now we are lucky to see forward to the 3rd generation (great grandchildren).
I found a word back in the first book of the Bible, Genesis called "angered" in his spirit. This is God's anger here, likely recorded by Methuselah, the Grandfather of Noah, as these two were alive at the time. Noah was 500 years old when he began his boat building career. He launched his ship at 600 years of age. (Gen 6)
If God is angry, changes will be made. That is the fact of the matter. Big sweeping changes have been made when God was provoked to anger, and then let his anger rip.
We see another example in the wilderness when Korah and 250 leaders confronted Moses and Aaron, attacking them, defying God's rules. God got angry and changed their numbers dramatically. God sent a plague into the "camp" that looked like fire raging through the people where they sat. (Numbers 14)
Moses rushed around the camp telling people to get away from the "infected" people, Datan and Abiram. Two things happened at this landmark occasion. The perpetrators were buried when the ground opened up and swallowed them. Then fire raged against the 250 who had incense burners and they died. After that when people murmured against this incident on the next day, The glory of the Lord appeared at the entrance and the Lord warned them of impending annihilation. Moses and Aaron interceded for the people flat on their faces. Then Moses told Aaron to run towards the plague with incense to purify the people. Aaron did so and the plague was stopped (14,700 died from this event)
We can assess from these recorded incidents that God does get angry with mankind. Being provoked is the first step to bring it on.
In Adam and Eve's case, they blatantly disobeyed God (especially Adam) we lost their eternal ranking.
In the case of the Sons of God and the daughters of men (Good men and bad girls) we lost longevity (living to 1,000 years)
In the case of Korah, they disobeyed God and attacked God's chosen leaders, so they died on the spot, along with their supporters.
What about the pandemic, Covid 19?
People are dropping dead all over the world. Thousands are becoming infected daily around the globe.
Is God angry with the human race as a whole? It is very likely.
What has provoked God to anger if this is the case?
We do not need to look too far, do we? Corruption is rampant in the world. Daily we hear reports of fighting, killing, deprivation of liberty, and just horrible crimes.
What about God's ministers? There is plenty of persecution going on all over the world. Even in Australia in recent years, we have missionaries from NZ being sent back to their own country. For doing what? Bringing the only message of hope that we have left. The Gospel of Jesus Christ, who still lives, to make intercession for us.
Sparks must have been flying in 2018 on Sentinel Island where a missionary brought bibles in a boat to the people living there. They had excluded themselves from society and were concerned about diseases. The man, who was determined to bring the message, was brutally murdered by people with arrows, who looked like the old American Indians in their appearance. They knew what they did and boasted on tape about it. (You can see it on Twitter) A report recently says that there were originally 10 tribes and over 500,000 people. Now they are happy to have doctors and nurses drop by and check for the virus, which has been detected there. (Read it on line)
The end of the matter is there are only 59 people left on that island, and perhaps some in hiding. The body of the young man who brought the message was never recovered (shame on everyone). Do we assume God was angry about that? It is a grave possibility.
If we care about our humanity and if our faith is frail, we should be working on those aspects of our lives. We can be intercessory for those afflicted with the virus, for governments and help to stop the plague, just like Moses and Aaron, Noah and Methuselah.
Changes will be made that will be our future. It is time to choose, Korah or Moses, Cain or Abel, Methuselah or Lamech.
We can also pray for our leaders "in the middle" protecting us with information, data and updates. Thank the Lord for Annastacia Palaszczuk, Gladys Berejicklian, Dan Andrews, Brad Hazzard, Dr Chant, Dr Jeanette Young, Steve Miles and all their support teams, especially doctors and nurses. God bless you all. Stay safe.


Welcome:
Click the link:
My Author Page at Amazon.
Read: Five Golden Rings & A Diamond -
avoid the bad