May your year be one of unlocking your talent, heart, wishes and love. Marie Seltenrych
Author
Hi, My name is Marie Seltenrych and I own this website.
I have been telling stories for a long time and writing them down over the past 20 years or so. I just love a good yarn and the excitement of seeing someone's eyes widen as the story progresses. During covid last year 2019-2020 I completed a full story about a knight in broken armour, Garty Musdo. He is seriously funny but charming.
My husband was the first to review this book and he could not stop praising the character. It is the first time I have written thoughts and desires from a male perspective and it was really a great exercise and fun to do. Men seem so much less complex than women. As a complex woman, I believe this to be true.
I love all the books I have written. I fall in love with my characters and allow them to rule my life while I am writing their stories. It is a very exciting method of writing and sometimes challenging when I reach a writer's block. It should be called, a "character" block. Because it is the character who will not yield to the master!!
Wishing everyone the best Christmas despite the Covid warnings and the terrible news items we are all seeing daily. My heart goes out to all those who have suffered loss this year including my own family, who lost our beloved Sam in Scotland. (R.I.P) Those of us who have survived must be thankful for just that at least.
Please obey the medical directions for the Covid challenges we are receiving daily. Those medics and leaders are doing their utmost for us all to reach another milestone, 2022. God bless you and keep you and may His Face shine upon you continually. Love Marie
https://sendfox.com/marieseltenrych
pinterest-0a44f-1.html

Annals of the World
by
James Ussher
My rating:
5 of 5 stars
I love this record of the world. This edition is rather large, but I have read through a lot of its pages. I mainly use it as a reference for Biblical facts and world facts. It could be called my "Fact checker". Because of its antiquity, it rates itself and is blatantly honest.
Lately I have been using the Appendix F. MAPS for Iona and Western Asia Minor, which are of interest to my study. I have also studied the Conquests of Thrace and the Euxine, and Conquests of Alexander.
Every Bible student and those who want to set records straight would benefit from owning one of these volumes. I look forward to seeing more editions that are easier to manage. This one is not a hardcover volume, but paperback and a little frail. I definitely would prefer the hardcover edition as it gets a lot of work, going in and out of my bookshelves.
Revised and Updated by Larry and Marion Pierce, November, 2006. They are amazing people. May God bless them. And, being of Irish birth, I am surprised and delighted to know Ussher was born in Dublin, 11 miles from where I was given birth (Leixlip).
View all my reviews
Saturday, January 30 2021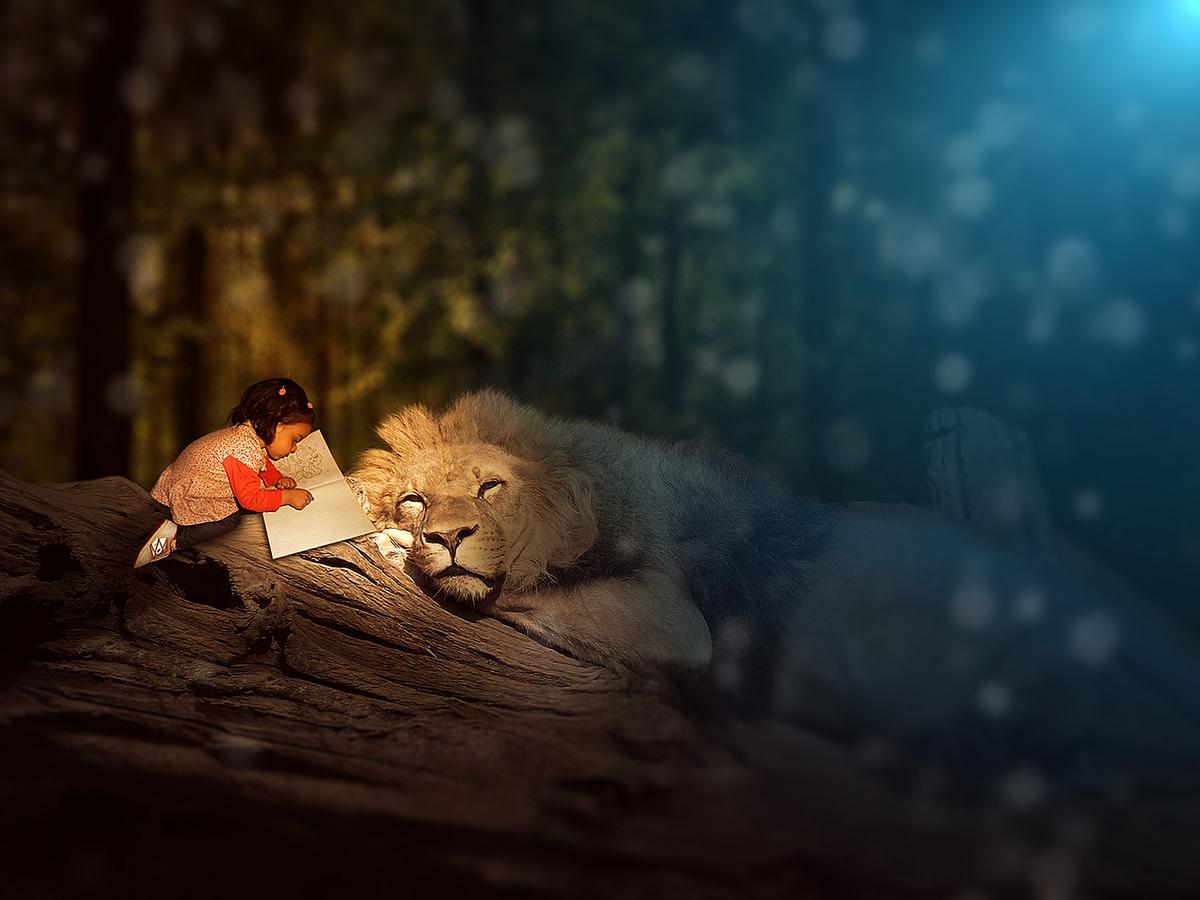 Today is the first year anniversary of the pandemic, when it struck UK (Newcastle Hospital). What a changed world we live in 365 days later! It is like some horror story from Medieval times. There were 2 people with the virus. Today there were over 25,300 new cases in UK today, less than 11 Jan (when there were 46,000 new cases). Horrible news.
But, news is good and bad all over the globe as the vaccines are "rolled out" causing havoc for some countries as the virus does a chameleon change that has to be reckoned with. The medics and hospitals' must be congratulated for their responses, whether they were somewhat successful or very successful in seeking, finding and destroying the virus.
What about the Bible? Does it contain any information about viruses, diseases of kinds and what were the remedies?
If we all turn our eyes to the Old Testament (compiled and kept for over 3,000 years, we can learn something about how the Israelites were told to address diseases.
The book of Leviticus is filled with instruction about what to eat, do and who was in charge of "outbreaks" of kinds.
These laws were written in the most strange of places, in the wilderness, when the Israelites were following Yahweh by cloud and fire, camping in various places.
I have been watching "I am a Celebrity, Get me out of here" and it has been a most interesting time for "celebrities" who have bonded in most extraordinary ways. In their last test, Abbie was amazing, when a snake bit her several times whilst her hands were in the "Den" trying to figure out just how many were in there in the darkness.
I felt this went a bit too far as she was genuinely traumatised by a snake rolled around her wrist, biting furtively. Even if there was no venom, the event was not at all funny but tragic. If I get even the smallest bite from a mosquito, I can get a very dangerous reaction and need medical help immediately. So, my heart goes out to Abbie, whom I hope might be crowned Queen of the Jungle. She has such a sparkling spirit.
In Leviticus, there are instructions as to what animals the Lord's people could not touch, or they would be unclean. Instructions about land animals, marine animals, birds, are all listed for us to take notice of. (Leviticus 11) Interestingly, verse 41 says, "All small animals that scurry along the ground are detestable, and you must never eat them."
It goes on to give more details but the people were not even allowed to touch them, or they would become ceremonially unclean (could not go into the Lord's presence).
Regarding skin diseases, (Lev 13) they needed to be checked by the priest for signs of spreading, hair, colour of hair etc. They had to quarantine for seven days and then get a check up again. Interestingly, they had to quarantine for yet another seven days (14 altogether) to see if the disease was worse or better, to determine further action.
It is quite extraordinary that these rules were given by the Lord Himself to Moses, in a remote place, and to think our medics drew up similar rules for Covid 19 is interesting. It seems to be quite a significant time frame, 2 weeks or 14 days to know where the disease is heading.
Next, if the disease is healed, the person is examined "outside the camp" the priest was then ordered by the Lord to offer a sacrifice of two live birds, a stick of cedar, scarlet yarn and a hyssop branch. And so the ceremony goes on (Read Leviticus 14). There are even provisions for poorer people to bring two turtle doves or pigeons as offerings to the Lord. (14:22) There is also a lot of washing, cleaning of clothes and people, in order to be rid of the disease.
What does all this mean for us today? We would do well to take heed that every disease brings with it a price that must be paid. In these cases, the price was the life of a living animal, grain, oil and of course the drama for the family to be rid of the problem.
When we look at the New Testament, we see Jesus. Jesus is God in the flesh, born poor, raised to life. His life was given for ours, just like the little lambs, doves and bullocks in the Old Testament. We are told that these are a shadow of things to come, "Jesus" being the final sacrifice not only for our mistakes, but for our emotional and spiritual good. To bring us peace, joy, love, harmony.
Sadly, today we see the world could be said to almost "hate" Christianity, Christians, or followers of this wonderful Lord Jesus, who gave his life blood for each of us, every one, yet how many can say, "I know the Lord Jesus?" He is called, "Healer" "Master" "Wonderful Counsellor" "Prince of Peace", "Everlasting God" "Holy One" "Lord of All", "King of Kings" "Preacher" "Teacher" "Priest" "Alpha" "Omega". He came to heal the broken hearted, the wounded, to set the prisoner free.
We can address the reason why Christians are hated so much in another post. It will be revelatory.
So, what can he do today? He is not officially on earth but in the highest place in heaven, seated, waiting for the next call. He has sent His Spirit, the Holy Spirit, the comforter to us since Pentecost (50 after the Passover and crucifixion of Jesus) 7 Weeks. This was exactly the time of the Festival of Harvest (Le 23:9) On that day there was a harvest of souls for the New Kingdom of Heaven, that fired up on earth! (Read Acts 2)
It is more than 2,000 years since that Pentecost happened, and the world has changed a lot on the outside and we have made progress in every field, except emotional or spiritual. Of course we have Google (AU might not have this soon). We can get answers quickly, but not every answer.
On the inside people are basically the same, needy, frail, uncertain, grieving, horrified at the world's news, putting flowers on shrines, sinners, bad and good at times. We all need inner peace especially now that the next step in the pandemic story are unfolded and are unfolding every minute. This is not the end of the virus, or the end for everyone, but it is certainly a warning to get on our bikes, hide in our tents, try obedience for a change, try to love each other a little more, and certainly read the Bible, for the first or thousandth time. The next phase of our existence is the Coming of Jesus, the Parusia, or Revelation of the Christ, as King of the Jungle, and the whole world. But, don't wait until it is all happening, it will come like a flood, a storm, an earthquake, quickly. Be ready for Jesus' coming. Call His name wherever you are. He is waiting for you.
Thanks to Pixabay Images for superb pic.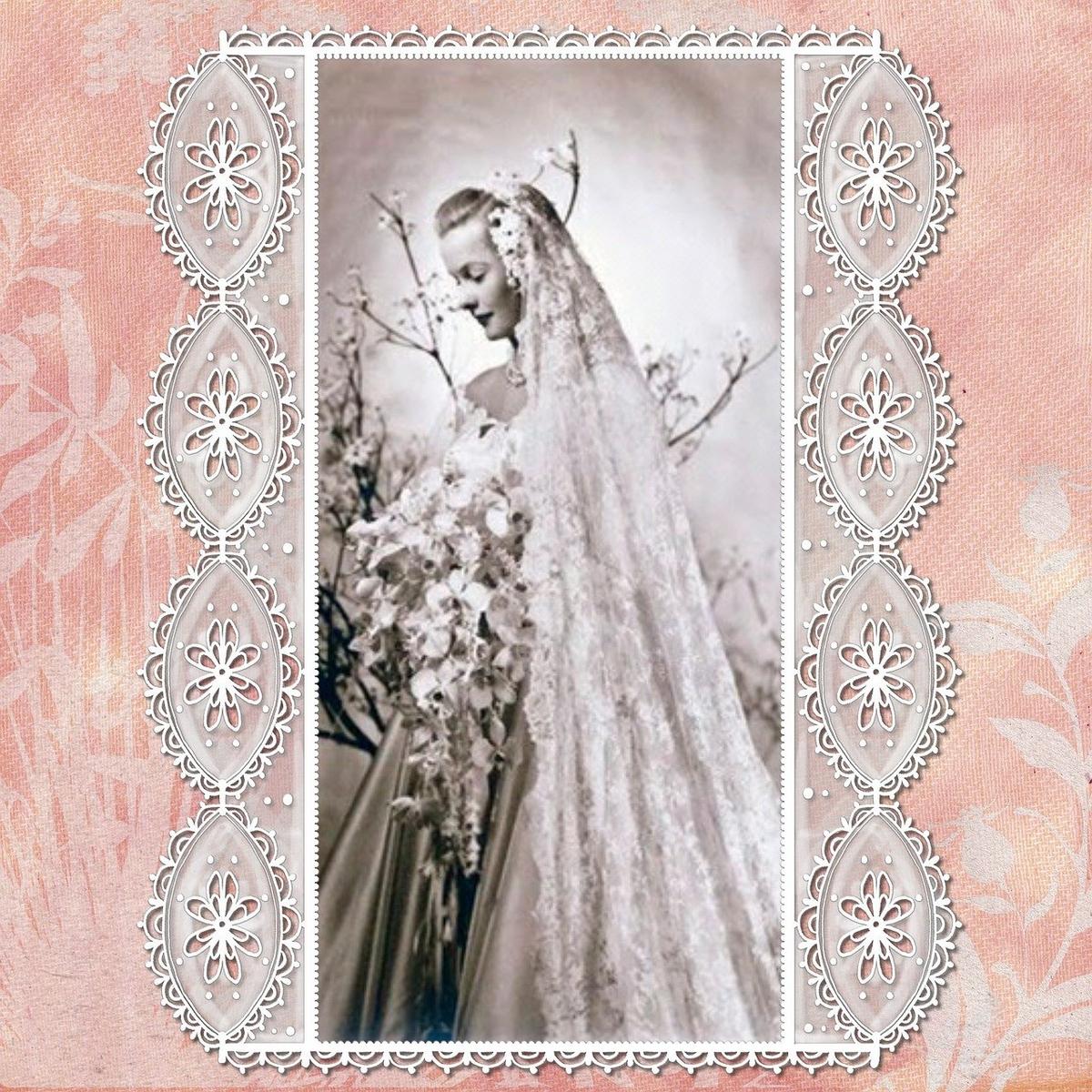 The Spirit and the Bride say, "Come" Rev 22:17
After a harrowing year of lockdowns, a new way of living appears to be the Covid "Norm" for 2021. Some people feel that 2020 dragged out, whilst others (my granddaughter) felt it went too quickly. Perception is a wonderous thing and the young give us hope!
As we see the events unfold all over the globe and the fight to master a suitable vaccine, we shudder and wonder if something has gone wrong in the world (again).
When we reach back in history we find moments in time when the world appears to be coming to an end! E.g: WW1 and WW11 coming in quick succession (1914-18) 1939-1945)
People who lived through this type of horror simply want to forget it, and they lose much needed peace in their lives that never returns. Some are only talking about the war days now (over 70 years ago). It is still painful for them at 80, 90+ years. And vivid.
The same will be said of 2020 and 2021 as the angst rises up and the virus does not abate like we expected it to go away. We are like the little person who sings, "Rain, rain go away...do not come again another day!" We want this virus gone. We want troubles to end. We want our money to roll in even if it was a trickle before, it was better than now. We have waited and waited all year for good news, but very little good news has come to anyone.
The picture above is a bride. We all love weddings, even those that do not turn out as expected! It still stirrs our hearts to think of this great union of two people happy to share their joy with as many as possible. 2020 has also been a sad year for brides and grooms, and who knows how they will be rated in 2021.
But, there is another great wedding on the horizon! In this chapter, the Spirit of God and the Bride (The Church of belivers) calls out to the many who are not here yet.
"Come, let anyone who is thirsty come and drink freely." (Also read Revlation 3:18)
God invites everyone who listens to come to his banquet. Yes, there will be the biggest wedding celebration in history (His Story) in heaven. The invitation is still going out to everyone who has a heart for God.
"For the time has come for the Wedding feast of the Lamb (Jesus) and his bride has prepared herself." (Rev 19:7,8)
She has been given the finest pure white linen to wear. The fine linen represents the good deeds of God's holy people.
Jesus told a parable about 10 bridesmaids who waited for the bridegroom. 5 missed out because their lamps went out before the event. (Matthew 25)
In other words, there is a time limit and God alone knows that time. But, we all know that even if church doors are closed even now, the bridegroom is getting ready to come and take his bride home to be with him forever in Heaven.
Jesus also shows the parable of the wedding feast where the proper garments must be worn. (wedding garment) These parables show that we must have the attire God gives us (his righteousness) and His invitation. His Word invites those who read it to come for the big bash in Heaven, when we will all join together with the King of Kings, Jesus Christ. (Matthew 22)
You have the invitation. Jesus gave up his own life for you, his Church body. "The two are united as one." "This is a great mystery" (Ephesians 5:32). Accept Jesus today. The Holy Spirit will cover you with a special garment that is pure. The Father will welcome you with His open arms (The prodigal son) and Jesus, the beautiful King, will smile for joy, joined by angels who will sing for joy. The feast is already set, the wine is being poured and the King and his adoring friends invite you today.
Do not ignore the warning signals: The first 6 seals are very quick and may already be broken:
1. Battles fought and victories by people with unscrupulous plans (world leaders under the pump)
2: Peace removed from the earth. (Who can argue with that)
3. Scales "Not enough money for daily needs"
4. Death and the Grave. (Not a pretty picture in 2020.)
5. There are enough martyrs under the altar (protected) who are told to wait. They ask for judgement upon those who have killed them. (I read about another young man murdered in India recently, because of his faith in Jesus - could he be the final linch pin for Jesus to move on with judgement?)
White garments are given to them as they wait for the finale.
6. A great earthquake... (a really big one). Who has noticed news about earthquakes lately?
7. The last seal... Silence in Heaven. (Is this happening right now?) God is thinking and considering His next move!
After this scenario there are 7 trumpets to be blown. We will see how time unfolds history in the coming days. But, seeing the first one gives me a clue and a shiver... Incense (prayers) mixed with fire sent on the earth! Not a pretty view. After that, it just gets worse. (Revelation 6, 7, 8)
"But, today, if you hear God's voice, do not harden your hearts, but turn to the living God" (Hebrews 3:15) (This actually relates to spiritual maturity in Christians who are struggling with ceremonies and not moving forward) It can also apply to those who are sitting on the fence and are struggling to step over into the Kingdom. Go on, do it.
You will not regret this move.
Picture of "Lady" from Pixabay Images.
Thank you.
Marie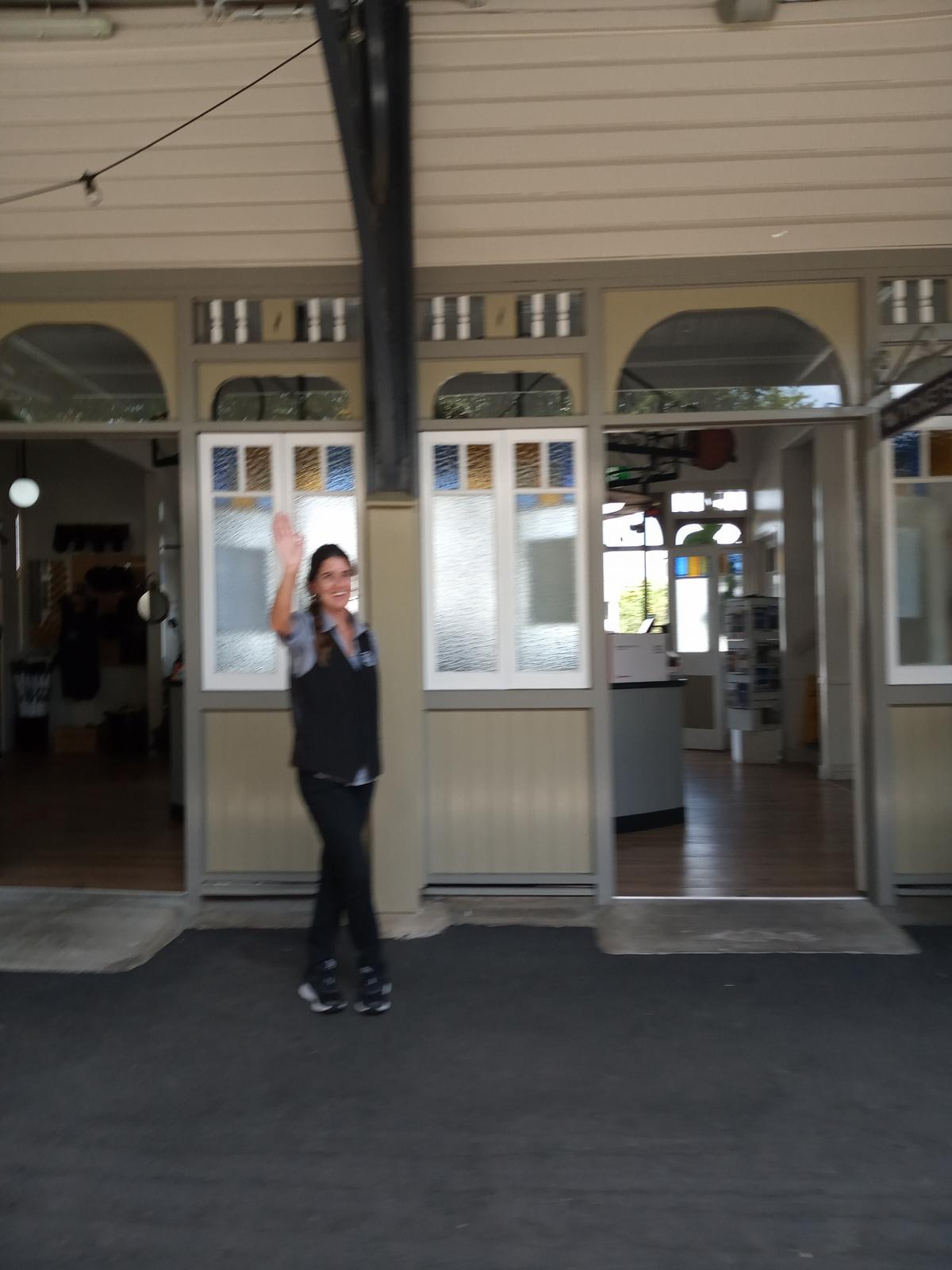 I caught this lovely lady waving as we came to Gympie on the rattler. I hope she will forgive me for posting this, but it is a bit blurred. However, it serves to say, Goodbye to 2020 and "Hello" 2021.
We all get a buzz in saying goodbye to something that has given us pain and grief, yet in the same moment we are saddened that we had to do this, or even that this is not yet done and dusted. We are complex in every way and our thinking patterns are sometimes confusing. For all of the world's population, we are happy to see a year go by and to have survived, even knowing that the year ahead may be just as difficult, or close to the previous year. However, we now know what we did in 2020, how we reacted to changes and shopping distancing, family distancing. In fact the whole year the buzz word was "distancing". Even last night at Redcliffe, where shops were buzzing with their wares (market), there was the formidable sign, Distancing 1.5 metres. This constantly reminded patrons to remember the problem lurking still.
Vaccines are on their way, governments are struggling to cope with demands and distraught citizens are fractured and broken.
How should we view this new year and can we cope with prolonged struggles with finances, family, lack of love and nurture and the constant reminders of how terrible the Covid has become?
I have found that when too many struggles emerge at once, it can break our hearts and our emotions become raw.
We can be like the Emu, bury our heads in the sand and forget the problems ahead. Or, we can be like the horse, who must rise again and jump that strange looking obstacle!
The Lord says, guard your heart, it is the wellspring of life. (proverbs) That is a serious matter.
We must guard our innermost thoughts (and sometimes they are overwhelming).
Having someone to talk to is sometimes helpful. I say "helpful" but know that nobody knows your exact solution only you and God. So, if nobody is present, speak to the Lord.
Or even to the cat or someone who is not present (human). It will help with the stress build up inside your soul (heart). We all need a sounding board and we can find our special one in a special place where we go.
Jesus went off into the night to pray, alone where he could be private and talk freely to God. We can do just that as I believe we all need to do that from time to time.
Look at the night sky. I noticed that the stars were shining brightly last night at Redcliffe. Nothing can diminish them.
Extra lights do take away some of their form, but we can still see them looking down from above, like a beautifully carved ceiling. Too far away to fall and hurt us and just far enough away to let us know we are actually not alone.
This world is the place designated by God, the creator for us to live and thrive. Sadly the world has problems, lots of problems, but nothing that cannot be solved with a little thought, a prayer, a talk or a scream!
Or, just look and smell the beautiful flowers popping out at the moment. (Here anyway)
This year, I will make a informal resolution to be Kinder, helpful, obedient (to the difficult rules), and do do something new.
Make a cake, create a collage, or even write a book. That is what I will be doing.
I am also doing a study on a very heavy subject, history, and connecting the dots with Daniel Chapters 10, 11. It is mind-blowing and I may get it together well enough to publish my findings.
Last night, we had no fireworks in Redcliffe. We missed the early round (barely heard it) and waited until 10:15 PM when we went home.
But, today I had a most wonderful surprise, a face time with my beautiful sister, Jo, in Cyprus, and her family there (some of them).
It was just after midnight and they were eating... another fine thing to do this year. Eat something that you have never eaten. It gives you new memories to cover the old bad ones a bit.
Another thing to do: find humour in everyday things and words.
Welcome:
Click the link:
My Author Page at Amazon.
Read: Five Golden Rings & A Diamond -
avoid the bad