Saturday, November 14 2020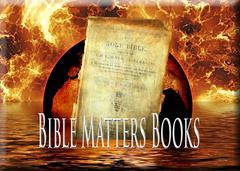 Hi folks,
Time of reckoning
I do not need to explain to anyone what The Pandemic is, do I? I know that some friends do not even wish to speak about it because it hurts.
We hear of vaccine coming like an angel from the sky in some distant place not yet here. In the meantime, we groan with our new way of life and its restrictions.
We have all changed now. We are different people since March-April-May-June-July... We understand a lot more about ourselves.
Protesting against the pandemic does nothing. Promising a vaccine to everyone does nothing to the ordinary person. Seeing the news globally every day brings pain upon pain. It is like watching a horror movie that will not stop. It reminds me of an old Dr Who episode when a horrible blob was tracking people, covering everything with its globby ugliness. I think it was a dark blue colour and looked like goo that moves. Nobody was safe. The Pandemic is the real version.
How can we cope? What can we do? One Christian neighbour says, "Be still and know that I am God" which is good advice to bring calm into our souls.
I read through Psalms 41 - 46 last night and I felt their relevance to this time on earth. David & descendants of Korah (musicians) are noted as the writers of these psalms.
Themes throughout these psalms are varied and all apply to our time. Kindness to the poor will help those in trouble. (41:1) If you are one of those, you have hope in God's eyes. If you have tears for food, you can now have hope (42:3) If you feel abandoned by God and cry out, you have hope (42:9,10) If you are sad and discouraged, you have hope (42:11). If you have a heart for God and trust in Him, you have hope (43:4). If you remember good things God has done for you, you have hope (44:1)
If you long for a victory over this pandemic, you have hope (44:7) If you feel covered with darkness and death, you have hope (45"6). If you think God is asleep, you have hope (44:23)
All of these psalms have a core that we can relate to, and thus relate to God as the Psalmist did 3,000 years ago. God never changes. God is here, right now, seeing everything that is happening and hearing our voices. In all these psalms there are heart wrenching words that stir God up. "Wake up O Lord...Get up! Rise up" (45:23 - 26)
God will rise up. We will rise up with God from this pandemic. How do I know? Because this psalmist and David had the same struggles in Biblical times, and God did answer when He was good and ready. In the meantime, read these psalms, talk to God and look to a brighter future. Psalm 45 shows what happened next! Poetry, writing (yeah) beauty, might, glory, majesty, truth, victory, humility, justice, inspiration, repentance, falling of nations beneath God's feet, (v 5 - in death/repentance) the throne of God (45:1 - 6)
This can be our story too.
Just as we feel isolated from our family, friends and daily routine and cannot bear it, so God has been isolated from our lives (in many ways), our friendship and our family lives. God has been lonely for a long time and now we have a taste of how God feels for eons. Since the Garden of Eden, men and women have ignored God, forgotten God, dropped God, and even forbidden God in their conversations. How does God feel about all this? Now we know because we are made in His Image.
https://authorcentral.amazon.com/gp/profile?ie=UTF8&pn=irid15704949
Please do not be offended by the portrait of an unknown Aboriginal man in my Blog.
No bad intentions are meant in any way if this man reminds you of someone you know. I show no disrespect to coloured people and ask that you forgive any indiscretion you think you may find here. I respect the original folk who lived in this land before others arrived. God bless you all.
Remember, I have an Irish heritage and being a portrait painter has been part of my life since age 3 or 4 when I drew girls in fine dresses. It is simply my artistic expression. I love bringing an image to life in my art and in books, so it gives me immense enjoyment. When I created this picture I loved every moment and learned a lot about skin colour, people's expressions and the difficult in bringing an image to life. I fell in love with this painting and will always treasure it.