May your year be one of unlocking your talent, heart, wishes and love. Marie Seltenrych
Author
Hi, My name is Marie Seltenrych and I own this website.
I have been telling stories for a long time and writing them down over the past 20 years or so. I just love a good yarn and the excitement of seeing someone's eyes widen as the story progresses. During covid last year 2019-2020 I completed a full story about a knight in broken armour, Garty Musdo. He is seriously funny but charming.
My husband was the first to review this book and he could not stop praising the character. It is the first time I have written thoughts and desires from a male perspective and it was really a great exercise and fun to do. Men seem so much less complex than women. As a complex woman, I believe this to be true.
I love all the books I have written. I fall in love with my characters and allow them to rule my life while I am writing their stories. It is a very exciting method of writing and sometimes challenging when I reach a writer's block. It should be called, a "character" block. Because it is the character who will not yield to the master!!
Wishing everyone the best Christmas despite the Covid warnings and the terrible news items we are all seeing daily. My heart goes out to all those who have suffered loss this year including my own family, who lost our beloved Sam in Scotland. (R.I.P) Those of us who have survived must be thankful for just that at least.
Please obey the medical directions for the Covid challenges we are receiving daily. Those medics and leaders are doing their utmost for us all to reach another milestone, 2022. God bless you and keep you and may His Face shine upon you continually. Love Marie
https://sendfox.com/marieseltenrych
pinterest-0a44f-1.html

Annals of the World
by
James Ussher
My rating:
5 of 5 stars
I love this record of the world. This edition is rather large, but I have read through a lot of its pages. I mainly use it as a reference for Biblical facts and world facts. It could be called my "Fact checker". Because of its antiquity, it rates itself and is blatantly honest.
Lately I have been using the Appendix F. MAPS for Iona and Western Asia Minor, which are of interest to my study. I have also studied the Conquests of Thrace and the Euxine, and Conquests of Alexander.
Every Bible student and those who want to set records straight would benefit from owning one of these volumes. I look forward to seeing more editions that are easier to manage. This one is not a hardcover volume, but paperback and a little frail. I definitely would prefer the hardcover edition as it gets a lot of work, going in and out of my bookshelves.
Revised and Updated by Larry and Marion Pierce, November, 2006. They are amazing people. May God bless them. And, being of Irish birth, I am surprised and delighted to know Ussher was born in Dublin, 11 miles from where I was given birth (Leixlip).
View all my reviews
Thursday, February 24 2022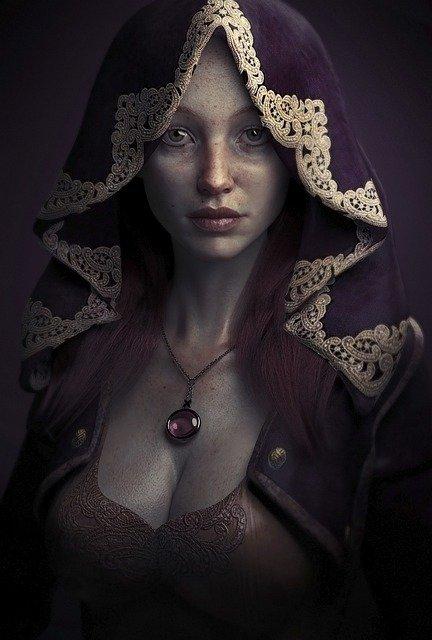 Isaiah 61:1b "He has sent me to bind up the brokenhearted."
Today, people all over the world are brokenhearted. Their lives are shattered into pieces and they see no light at the end of the tunnel.
Coincidentally, today Ukraine was bombarded by tanks and troops and explosions as Russia violently exploits this people group in Europe.
Leaders all over the world are scrambling and working out ways to change the course of history.
In Israel, 254 years after it revolted from Judah, its people were taken captive by Shalmaneser, King of Assyria and the Kingdom taken.
Paerea (two and a half tribes) on the "other side of the Jordan River" had already been invaded and its citizens transported (to Halah, Habor & Gozan River) by another king, Tiglathpileser, and were already settled there.
Isaiah had his first "Vision" from the Lord during these heady and sorrowful days. (759BC)
In its first instance, this verse appears to refer to Hezekiah, the son of Ahaz, who was born in 752 BC and at age 25 became King of Judah.
His mother was the daughter of Zechariah.
Hezekiah brought new hope to the people of Judah. Amazing things happened during his reign, including the peculiar death of 85,000 dead troops from Assyria.
Hezekiah also received favour from the Lord and was given an extra 15 years of life. (2 Kings 20:6)
The brokenhearted are the people whose lives have been changed forever by wars and evil kings making decisions for their own glory.
Hezekiah is a picture of Jesus Christ, who read this passage found in Isaiah and Luke 4:18-19 in his hometown of Nazareth. He said,
"Today, this Scripture is fulfilled in your ears." He was almost thrown over a cliff by its thugs (residents) after this statement.
Being brokenhearted is such a huge feeling of loss and despair.
These are some reasons for the heartache and everlasting sorrow called brokenheartedness:
Loss of family members, loss of love, loss of stability, loss of lives (others), loss of hope for a future for yourself or a loved one, or even unanswered prayer for years.
If you have been taken captive by being broken in every way, especially emotionally and spiritually, and know its everlasting pain, you are a true brokenhearted human being.
This message is for you today:
Jesus was broken for you, in body and in spirit. "My body broken for you." "Father, why have you forsaken me?" He cried.
Bring this word to Jesus in prayer and wait for His healing to happen suddenly. Hezekiah was given another chance, an addition to his lifespan of 15 years and instant healing of his wounds.
Jesus was healed and brought back to life.
Your brokenness will be healed by Jesus.

Thank you Lord, Amen.
Images: Pixabay (thank you)
References:
Ussher's Annals of the World, p 76, 587, 595, P 80, 633.
Welcome:
Click the link:
My Author Page at Amazon.
Read: Five Golden Rings & A Diamond -
avoid the bad