May your year be one of unlocking your talent, heart, wishes and love. Marie Seltenrych
Author
Hi, My name is Marie Seltenrych and I own this website.
I have been telling stories for a long time and writing them down over the past 20 years or so. I just love a good yarn and the excitement of seeing someone's eyes widen as the story progresses. During covid last year 2019-2020 I completed a full story about a knight in broken armour, Garty Musdo. He is seriously funny but charming.
My husband was the first to review this book and he could not stop praising the character. It is the first time I have written thoughts and desires from a male perspective and it was really a great exercise and fun to do. Men seem so much less complex than women. As a complex woman, I believe this to be true.
I love all the books I have written. I fall in love with my characters and allow them to rule my life while I am writing their stories. It is a very exciting method of writing and sometimes challenging when I reach a writer's block. It should be called, a "character" block. Because it is the character who will not yield to the master!!
Wishing everyone the best Christmas despite the Covid warnings and the terrible news items we are all seeing daily. My heart goes out to all those who have suffered loss this year including my own family, who lost our beloved Sam in Scotland. (R.I.P) Those of us who have survived must be thankful for just that at least.
Please obey the medical directions for the Covid challenges we are receiving daily. Those medics and leaders are doing their utmost for us all to reach another milestone, 2022. God bless you and keep you and may His Face shine upon you continually. Love Marie
https://sendfox.com/marieseltenrych
pinterest-0a44f-1.html

Annals of the World
by
James Ussher
My rating:
5 of 5 stars
I love this record of the world. This edition is rather large, but I have read through a lot of its pages. I mainly use it as a reference for Biblical facts and world facts. It could be called my "Fact checker". Because of its antiquity, it rates itself and is blatantly honest.
Lately I have been using the Appendix F. MAPS for Iona and Western Asia Minor, which are of interest to my study. I have also studied the Conquests of Thrace and the Euxine, and Conquests of Alexander.
Every Bible student and those who want to set records straight would benefit from owning one of these volumes. I look forward to seeing more editions that are easier to manage. This one is not a hardcover volume, but paperback and a little frail. I definitely would prefer the hardcover edition as it gets a lot of work, going in and out of my bookshelves.
Revised and Updated by Larry and Marion Pierce, November, 2006. They are amazing people. May God bless them. And, being of Irish birth, I am surprised and delighted to know Ussher was born in Dublin, 11 miles from where I was given birth (Leixlip).
View all my reviews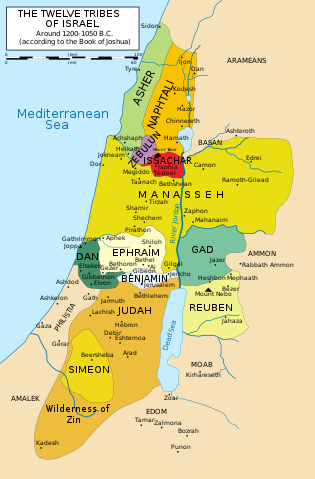 In Australia and overseas there is much talk about women in all types of industries and government.
When we look into our own history (over the past 50 years for example) we see numerous cases where women have tried to break the glass ceiling and enter into the fray with their counterparts, men.
As time progresses we see that there are far too many instances of female murders, abuse, violence and particularly domestic violence. Today I heard an article about women who earn more than their "partner" being in danger of domestic abuse up by 30% which is astonishing.
Thinking about why this is so is a revelation and learning curve in itself. Being in Christian circles for almost 40 years has been an eye opener. Mostly Christian churches conform to the status of women in the early Christian Church, particularly informed by the women in the Letters of Paul the Apostle, especially 1 Corinthians 11, which gives very precise instruction as to how women should "act" in church. It is a shocker for a new Christian to read and to see it applied in awkward format by our contemporaries. I remember attending a "Brethren" Church in a town in Qld and being informed by some chap at the door that I needed a scarf on my head!
If that happened today I would see red! This is the instruction that he obviously had learned from his contemporaries in the matter of "male" and "female". As a result the latest styled hats were often displayed by the budding female followers of Jesus, so it became a fashion competition.
If that man was here today we would all have a different opinion for him to absorb. If I wear a hat too long I end up with a headache as it is a hot place to live here (Qld). My health is in danger and I could have a stroke from being too hot.
Now, I wonder how many Christian leaders seek the Old Testament on this subject? I believe they do as many are studious to a tee. And I applaud learning, especially Christian learning through the help of the Holy Spirit and the Scriptures Old and New.
Now, take a look at this Scripture: So the Lord turned them over to King Jabin of Hazir, who ruthlessly oppressed them for 20 years. Then the people of Israel cried out to the Lord for help. (Read Judges 5, 6)
What did the Lord do?
He raised up Deborah, the wife of Lappidoth, who was judging Israel at the time. She would sit under the palm called Deborah, between Ramah and Bethel in the hill country of Ephraim, and the Israelites would go to her for judgement.
One day she sent for Barak, son of Abinoam. "This is what the Lord God says," ...call out 10,000 warriors from the tribes of Naphtali... The Lord promised to "call out" he enemy, Sisera and his chariots and send him into battle at the Kishon River. There I will give you victory. Barak was too afraid to go alone, so Deborah agreed to go along with him. She gave a warning: "But you will receive no honour... the Lord's victory will be in the hands of a woman."
It makes the reader feel that Deborah will be top brass here today, but there is a twist in the story.
Not only does Deborah lead Israel to victory, the Lord chose another female to aid Deborah in this victory.
Sisera ran away and met with this woman. He asked her for a drink. She was extremely brave and invited him into her tent. She gave him milk to drink.
He fell asleep and while he was sleeping, she killed him with a canny device, a tent peg and a hammer. She nailed him to the ground.
Barak came by looking for Sisera and was shown the man in the tent, dead. So, the Israelites had a victory on that day.
They even wrote a psalm/song for her (Judges 5). Deborah led Israel and ruled in peace for 40 years.
Not only was their leader a woman chosen by God, but a second woman bravely faced an evil leader of the opposite peoples and with her amazing plan killed him, giving the people peace for their lifetime.
What can we learn from this story, which I believe is true? If God choses a woman to lead his people, we should accept it and back her up.
This happened over 3,000 years ago. Women like Deborah and Jael were trailblazers for women of all times.
I respect them and the Lord who gave them the victory and placed women in a rightful place at a difficult time.
Let's give our women a go.
Welcome:
Click the link:
My Author Page at Amazon.
Read: Five Golden Rings & A Diamond -
avoid the bad